07 Feb

Why You Should Hire an Architect For Your Next Build
Why Should You Hire an Architect For Your Next Build?
Building a custom home can be exciting and rewarding, but it's also a complex process with many steps. If you want to ensure the project turns out exactly as envisioned, then working with an experienced architect is a must. So, why should you hire an architect for your next building project?
There are many reasons why you should hire an architect for your next build project. One is that an architect will help guide you through the entire building process from start to finish. So, by taking on an architectural expert, you will benefit from their extensive knowledge, experience, and solutions for achieving your ideal aesthetic. 
Keep reading to learn more about why hiring an architect should be at the top of your list when undertaking any major build!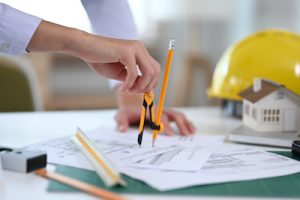 Benefits of Architects
There are so many benefits to hiring an architect for your next build project. As stated before, if you hire an architect, they will help guide you through the entire building process from start to finish. From design concept development all the way through construction phase completion. Here are some of the other advantages of doing so:
Knowledge and Experience
Architects bring a wealth of knowledge and experience to any building project. They specialize in understanding the planning process, zoning laws, local regulations, and other important factors that can impact a build.
By bringing on a professional such as an architect, you can rest assured that your project will be executed with precision and attention to detail. Your architect can also help you identify potential issues or risks before they arise, saving you time, and money in the long run.
Architecture and Construction Design
Architects are also well-versed in design principles and strive to create aesthetically pleasing buildings. All while optimizing energy efficiency. Furthermore, they have access to resources, contacts, and materials that might not otherwise be available to you.
In addition, architects are familiar with the latest trends in architecture and construction. Thus giving you an edge in staying ahead of the competition. It's important to note that an architect is more than just a designer. They are a critical part of the planning process and have valuable insights into construction management, cost control, and site selection.
Paperwork
When you hire an architect for your next build, you can rest assured that all the paperwork will be taken care of in a timely manner. They'll ensure everything is up to code and meets building requirements.
Ultimately, hiring an architect for your next build is a wise decision. Not only do they bring expertise to the table but they can also provide invaluable guidance throughout the entire process. By leveraging their experience and creativity, you can be sure your project will be successful and beautiful.
How to Find the Right Architect to Hire
Finding the right architect to hire is not as simple as it may seem. It requires careful research, comparison of available options, and most importantly understanding your needs. To find an architect who can turn your dream into reality, you need to follow some key steps.
Start by doing some online research on local architects in your area and compare them with their portfolios and reviews. Understand what type of projects they specialize in and if they have experience working on similar projects like yours. Consider the size of their firm and its reputation in the industry before taking a decision. You can also refer to their awards or any other recognitions they may have earned in the past for further clarification about their skillset. After shortlisting a few options according to your needs, set up a meeting with them to discuss your project requirements in detail.
Once you've determined which architect best meets your criteria, it is important to define the scope of the project and specify what services they will provide. Make sure you have an agreement in place that outlines all the details of the project. This includes timelines, budgets, payment methods, and any other potential changes or modifications that may occur during the process. It can also be helpful to include details on how issues will be resolved if any arise during the course of constructing your dream home.
By taking these few simple steps, you'll have a better chance of finding the best architect for your project. All while ensuring a successful outcome. With careful consideration and the right research, you can easily find an architect that is perfect for the job.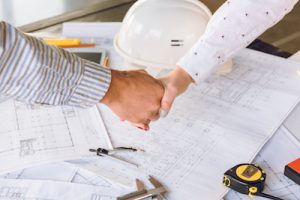 Does Hiring an Architect Make Building Easier?
Hiring an architect can make building a residential home easier in multiple ways. An architect has the necessary training and experience to ensure that the home is built to code and adheres to any regulations or guidelines in place. Additionally, architects can help you determine how best to use the space available for your home. As well as come up with creative solutions when it comes to maximizing your budget. They can also provide input and guidance on materials, finishes, and design elements. With their expertise and knowledge, they can save you time by avoiding costly mistakes during the building process. Furthermore, having an architect involved in construction ensures that all parties are kept accountable throughout the project timeline which helps keep it on track until completion. Ultimately, hiring an architect can make building a home easier by providing professional advice and helping to streamline the process.
How long does it take to build a house?
The amount of time it takes to build a house varies greatly. As it is depending on the size and complexity of the project. A small, single-family house can take anywhere from two months to one year. Whereas larger projects like custom homes or multifamily dwellings could take up to two years or more.
Is building a house cheaper than buying one?
The answer to this question depends on a variety of factors, such as the size and complexity of the house you are looking to build or buy. As well as the cost of labor and materials, as well as other associated costs. Building a house from scratch is likely to be more time-consuming and expensive than buying a completed house. This is because of the cost of purchasing the lot, hiring architects and contractors, getting permits and inspections, and other materials can add up quickly. Additionally, building a house may require more upfront capital. As there are often hidden costs that buyers don't anticipate or budget for. On the other hand, buying an existing house may involve fewer hidden costs and require less upfront capital. Furthermore, if the home you are considering buying has already been renovated, you may end up saving yourself time and money.