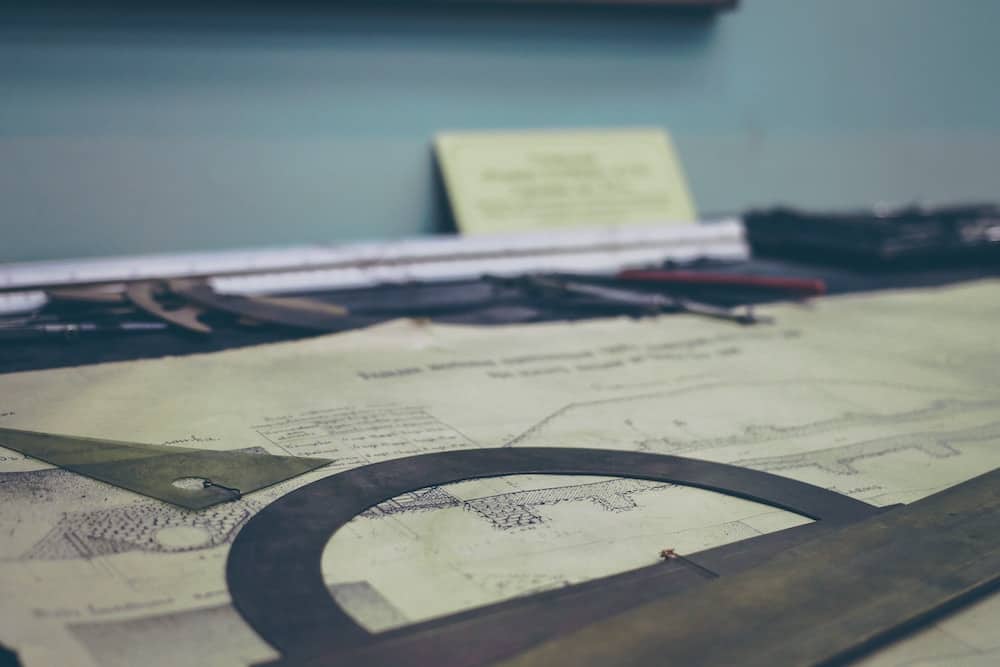 07 Nov

Who Is Tulsa's Best Architect?

Property Arts is an architect firm and construction company in Broken Arrow known for their work on public schools, churches, commercial buildings, and custom homes designed and built in Tulsa and all over Green Country. Their work has even extended into western Arkansas, Missouri, and Texas.

The company was started in 1978 by head architect Darrell Byrd and his wife, Gayle. The team of designers and construction specialists have a collective 125 years of experience in the industry and always deliver very clean, excellent work for each client. They are highly praised by their previous customers.

Property Arts is Tulsa's best architect for anyone in need of a custom home, commercial building, or church building. Darrell Byrd and his team are more than able to design any building type, from office to home, and warehouse to school. Darrell has a certification from the American Institute of Architects making him substantially qualified to be your architect and design your next building.
Designed to Stand Out
Property Arts architecture is always on the cutting edge to make sure your building stands out among all others. Their work on previous buildings in the Green Country area has set them apart among the other buildings. Their work and design on public schools are very excellent and highly sought after by school districts around the area.
Educational Architecture
Darrell and Property Arts have designed many buildings for public schools in towns all around Oklahoma that include Cleveland County, Pawnee, and Wagoner. These schools were designed to be timeless and cutting edge, making them able to fit into the aesthetic of the county while also setting the standard for the rest of the building projects in the town.
Cleveland County Educational Architecture
In Cleveland County, they were in need of a new school building to begin to update their school system curb appeal. Property Arts was able to establish a new aesthetic for the school system in Cleveland by designing an elementary, middle school, and high school building with all their facilities, complete with gymnasium and playground.
This design project was centrally located on the same piece of property and needed a special touch to create a layout that worked well for traffic, usability, and crowd flow. Darrell was able to make all those things a reality in this design.
After the design phase, Property Arts was able to seamlessly take over the building of the project and create a wonderful multilevel school facility for the school district in Cleveland. The ability to move straight into the building phase and to have a group of builders that work well with the architect makes these projects smooth and efficient.
Pawnee Educational Architecture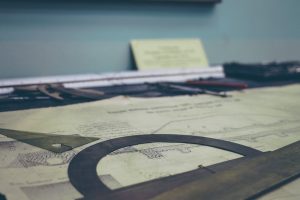 The Pawnee school building project was a bit different than most of them, but it is definitely worth noting here. The school system of Pawnee hired Property Arts to build a safe room and an indoor playground. This job was quite different from the usual school building designs, but the Property Arts stamp of excellence is definitely present.
The building was designed as a large dome with faceted structural support. The building is made with safety in mind since it sits right in the middle of tornado alley. It houses a storm shelter for the times when inclement weather and tornado activity threatens to strike.
Darrell and Property Arts were able to fully realize a building that was multifunctional, interesting, cutting edge, and aesthetically pleasing. Their work is always pushing the envelope of what is possible within a single space and it pays off in dividends with this finished project.
Wagoner Educational Architecture
The Wagoner school building project was a simple update to the sports facility that also ended up including the performing arts center. This project started simple and grew into a great update for the Wagoner Bulldogs sports teams.
It includes a sports multiplex for all indoor sports, training, and cafeteria, a football field for football, soccer, and marching band, and performing arts center for theater, band, and awards ceremonies. All three aspects of this design project turned out excellent. Each space is multifunctional and efficient, as time goes by the uses only grow.
Property Arts was able to transform the sports facilities of Wagoner into a sports multiplex. This space will be useful for years to come and has the potential to produce better athletes from the training gym to the football field.
Residential Architecture
Property Arts has many custom home designs in their portfolio that have set them apart from other architects in Tulsa. Their custom home designs are just like their other projects in terms of being on the cutting edge and sitting a cut above the other houses around them.
These projects include standout homes such as the Wellstone Manor, the Dr. Kelly Home, and the Byrd Ranch House. These homes are not only beautiful structures made by Tulsa's best Architect, but set the bar high for the estates they are a part of. As the work gets started on homes they are hired to design and build, the rest of the estate takes notes and begins to plan their own updates.
Wellstone Manor Architecture
The Wellstone Manor sits on a medium-sized hill in Tulsa overlooking midtown and the downtown skyline. It has not only a gorgeous view, but a perfect design for a mansion on a hill. It's half-victorian, half-tudor style makes it seem very regal and stately. This gives a wonderful feel to the home as you approach it from the main road.
Property Arts hit it out of the park making this home for their client. They loved everything about it, from the stonework on the exterior to the french doors in the living room and dining room. This is only one style of home that they have built among many different custom homes. They take their clients' needs to heart to design the best home for them.
As with Wellstone Manor, they always design over and above what their clients ask for. Most of their projects turn out even more spectacular than the client envisioned, and the others came to fruition exactly as the clients wanted, making them very happy.
Dr. Kelly Home Architecture
The home built for Dr. Kelly is a small cabin in the woods in a large package. The wood siding and shutters on the windows definitely give it a cozy cabin feel. Its central fireplace adds to the coziness and keeps the house warm in the winter while the numerous windows keep the house full of daylight and give a full view of the spring and summer flora and fauna.
Complete with beautiful landscaping, this home stands out as a rustic gem that feels like it was transplanted from the smoky mountains to Oklahoma. Property Arts, under Darrell's design expertise as Tulsa's top architect, was able to produce a gorgeous home for Dr. Kelly that fulfills the need for the woods.
Byrd Ranch House Architecture
The Byrd Ranch House was the second design and build Property Arts has done for the Byrd family. This marvel of custom home design is reminiscent of an old west saloon and a colonial home. The wrap around porch is very nice and the addition of the large windows in the living room and entryway gives the house a bright and sunny feeling.
Darrell designed the home and immediately turned the design over to his team to build it to the exact needs of the Byrds. This house was built on a gorgeous piece of land that deserved only the best custom home built on it. This is exactly what Property Arts was able to do for them. The efficiency in their work is astounding.
All the homes that Property Arts, Tulsa's #1 Architect, design and build are custom to the needs and wishes of the client. They try to pack as many cool features and design elements into each and every home they design and build.
Property Arts, led by Architect Darrell, are more than capable to design and build your custom home or commercial building. Their excellent team of architects, designers, and construction specialists are more than qualified to build what you need and make it the best version of your request.
Property Arts is a great choice for all your designing and building needs. They truly understand all the small details that go into designing and building a building or custom home. They try to fit every request that a client may give into their designs and build the most beautiful buildings and homes for their clients.
Give them an inch and they'll give you back a mile when it comes to their productivity and efficiency since they can pick up right where their design team leaves off. Trust them to build you a building that stands out among the rest and draws in the customers. They also can build a beautiful home to make you the talk of the neighborhood and among your family.