Tulsa Commercial Construction
Property Arts is an innovative company that specializes in cutting-edge design for homes and businesses alike. We're skilled enough to create anything your imagination desires, whether it be a house or office building! If you have any questions about how we would go about designing something for you then contact us today because our team works together seamlessly with Darrell as the designer who can make all of those dreams come true.
Businesses
If you are starting a business, upgrading your current building, or just looking to customize an office space for yourself and with Property Arts we can help. Our team will work closely together to create the perfect layout that fits both your, as well as other employees, needs while making it efficient enough so they don't feel like their time is being wasted when going from one department within the building to all of sudden having access everywhere else without any explanation on how things got done!
Churches
Property Arts can build your next church building so that you and the entire congregation can be under one roof at last. With enough room for growth, Property Art's architects are here to make sure all needs will finally fit within their structures!
Storm Shelters
When you live in the American Midwest, it pays to have a safe place where everyone can go during storms. The Storm Shelter team at Property Arts has 85 years of experience designing storm shelters for all types and sizes- residential or commercial spaces; schools & churches too!
Schools
We are experts in building school buildings that meet the needs of students and teachers. Our team can design a structure to hold any program you have, from classrooms to cafeterias or performing arts centers – Property Arts have got it covered!
Apartments
Property Arts is a company that specializes in designing and building apartments. They have extensive knowledge of efficient layouts for properties, which can help you get more out of your square footage without wasting any time on unnecessary decorations or features!
Services
Preliminary Design Services

Project Scope
Project Budget Review
Design and Construction Documents
Site Planning
Building Design
Equipment Layout
Utility Coordination
Interior Details
Safe Room Design
Sustainable Design
Construction Specifications
Bid & Contractor Selection Services

Bidding Process
Schedule Bid Opening
Evaluate Bids
Qualify Contractors
Prepare Contractor
New Commercial Construction
Existing Commercial Building Expansion/Addition Services
Commercial Renovation Services
Commercial Remodel Services
Tenant Finish-Out Services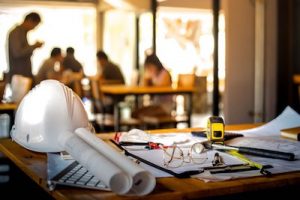 Commercial Construction Experts
The most important thing about Property Arts is that they're not just builders. They have an artistic side and will always do whatever it takes to create a project you'll love, and be proud of for years after completion! If your building needs some imagination – or even if all this green space is getting too much–we've got the skill set necessary to get things done right.
With over 125 years of experience in the field, we have dealt with projects that are as diverse and large-scale. Our design team's ample knowledge means you can count on us when it comes time to make any changes needed throughout your project – big picture perspectives are always included.