Broken Arrow Commercial Construction
We're Property Arts and we specialize in cutting-edge design for homes and businesses alike. Our team is able to create anything your imagination desires – if it can be built by us! We have years of experience with different types of buildings from all over the country which makes our client's projects come alive as they've always dreamed possible. We work together seamlessly so that every project flows smoothly without any delays or setbacks; making for an efficient but still enjoyable process. You'll never find better designers.
Property Arts has over 75 years of safe room design knowledge and we are committed to providing our clients with the best possible solution for ensuring safety during emergencies. We follow ICC-500 as well as any other guidelines provided by FEMA (such as 360 or 320) in designing your storm shelter so that you can be confident about its ability to protect those who must enter it should a disaster strike!
We are a full-service design and building company that specializes in work on homes, and businesses alike. We're able to create anything your imagination desires with our team's expertise!
Looking for a commercial construction company? We are the company for you! We offer multiple types of services for differing organizations.
Services We Offer
Design
New Commercial Construction
Existing Commercial Building Expansion/Addition Services
Commercial Renovation Services
Commercial Remodel Services
Tenant Finish-Out Services
In addition, we offer the following professional services: preliminary design services, bidding and contractor selection services, and construction oversight services.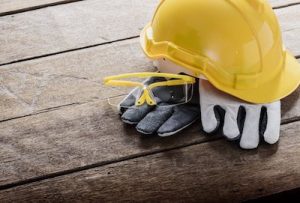 Commercial Construction Expertise
Knowledgeable, friendly professionals with over 125 combined years of experience in the industry! Our company is owned and operated by Darrell Byrd (an architect), A.I.A., and his wife Gayle; they've been providing service for all kinds of projects since 1978 including interior remodeling jobs like custom homes and churches as well public school renovations throughout northeast Oklahoma along with western Arkansas, southwest Missouri, and Texas.
We are a team of professionals who specialize in cutting-edge design for homes and businesses alike. We can create anything your imagination desires – if it's buildable then we've got the skills to make it happen! Darrell has an expert knowledge base when it comes down to designing buildings for both residential and commercial use that will amaze you with each step along their journey from inspiration all way through completion. When you're looking for a team that can make your building design come to life, Property Arts is the answer. With over 10 years of experience and expertise combined among their members, there's no job too big or small when it comes to this business! Our team is able to create anything your imagination desires. If it can be built? Well then look no further than us – because with our expert experience you won't need another builder besides yourself for this project or any other ones coming up soon enough! Call us for your commercial needs at (918) 893-5560.