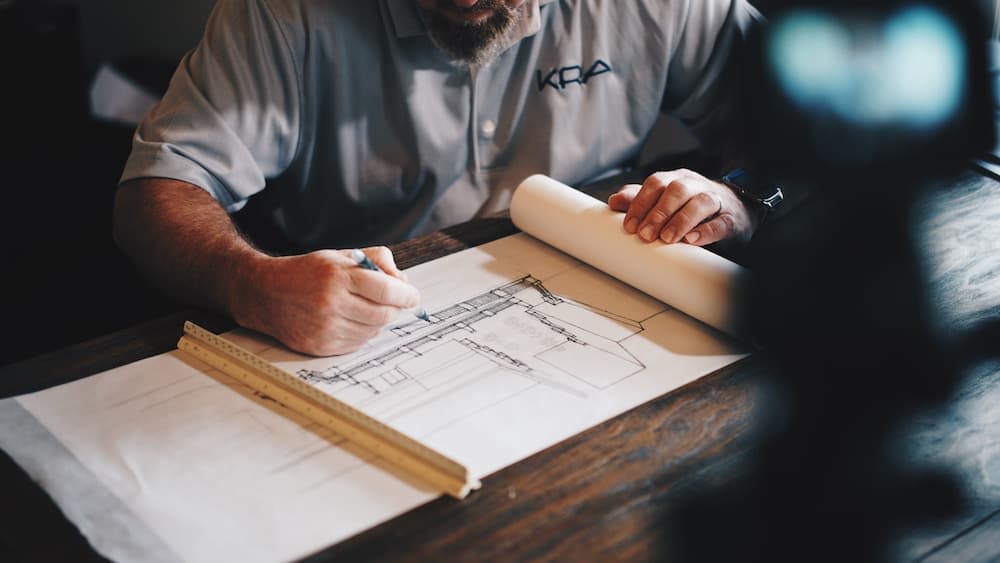 26 Sep

Who Is Broken Arrow's Best Architect?

Property Arts is a construction business and architect firm in Broken Arrow that has designed and built buildings across green country for many businesses and trades. Their work is top-notch and their customer service is just as high.

The architecture and construction teams have a combined 125 years of experience. The firm was founded in 1978 by Darrell and Gayle Byrd and has taken on projects from Oklahoma, Missouri, Arkansas, and Texas since it was established.

Few architecture firms can tout the reputation of Property Arts. Their clients have been very satisfied with their work. "Highly recommended" and "highly experienced" are just two of the great comments left on Google reviews.

Their team consists of only the best craftsmen and construction experts. They value quality over quantity and will never do any job halfway. You can be guaranteed a great outcome on any project you hire Property Arts for.

Property Arts specializes in commercial building architecture, but also have quite a few residential projects under their belt. They never settle for second best, no matter what project they are undertaking, and it shows in their vast portfolio of completed projects. Check out all their great work on various commercial and residential projects. You can find them here.
What is an Architect?
An architect is a professional qualified to design and advise building projects in commercial and residential fields. Yet, this definition is only a small portrait of an architect.
Broken Arrow Architects are truly artists in building design. They have a similar placement to graphic designers, in that they have to be able to accurately understand and execute the vision of their clients.
This artistry sets them apart from other construction workers because they not only have to transpose the client's needs into a design for the building, but have to produce a design that is visually stunning, structurally sound, and technically precise.
Broken Arrow's #1 Architect does this with ease by always staying up to date with trends and advancements in building materials and methods.
What Does an Architect Do?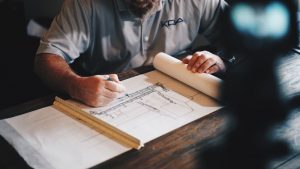 An architect plans and designs a building, from the lobby to the restrooms to the landscaping around the entrance. Property Arts not only designs buildings but offers construction services to build your building and make your dream come to life.
Not all architects provide construction services to build the buildings they develop, but most oversee the project throughout the building's construction. When the building is being built, the architect is there to make sure his plans are being followed as well as making changes to the plans to better service the functionality and accessibility of the space inside.
Becoming an architect takes at least a four-year college degree and licensing through any of the architectural licensing committees. The highest license an architect can get is with the AIA (American Institute of Architects).
Darrell, the owner of Property Arts, has gained licensing through the AIA, which proves that he is a very experienced architect and designer. You are in good hands with Property Arts for all your architectural and construction needs.
Becoming Broken Arrow's #1 Architect requires a lot of time and dedication to maintain a standard of excellence in every project you undertake. Property Arts is ready and able to take your building project and bring it to the next level to fully realize your dream home or business.
Since they have a construction team, your building stays in the hands of highly skilled professionals who will add the little extra "special something" to your next building project.
This standard of excellence can be seen across all the projects that Property Arts have done. Each and every project, with attention to detail and cutting-edge design, has a quality that makes them stand out among the rest.
Difference Between an Architect and a Civil Engineer?
Civil engineers and architects have very similar job descriptions to an extent, but a civil engineer's job has a much larger scope. Where an architect designs buildings and houses, a civil engineer can design river dams and city water systems.
Their work does cross over at times, and in such cases the assume the role of an architect when designing public buildings and other projects. An architect may contact a civil engineer for help designing certain aspects of a building, such as ventilation systems or sewer drainage systems.
These aspects of building are much more tedious and complex than room dimensions and building flow. Usually, a civil engineer is brought on for larger building projects to help lighten the load of the architect.
Architecture is an Art Form
As stated above in this article, architects are artists in their own right. They spend hours and hours designing and redesigning every minute aspect of buildings they are tasked with working on.
They pour themselves into every design, going over every painstaking detail to create something that satisfies their client's needs and vision, and puts a personal style to their work that sets each of their buildings apart from the others.
Property Arts is no different. They are Broken Arrow's #1 Architect, designing buildings that stand apart from the rest and satisfy the building owner as well as perfectly representing the owner's desires and vision for the building.
From Architecture to Construction
Property Arts is able to fully realize the project through their construction team. This sets them apart from the rest, allowing them to have their hands in both the design and build of each project they undertake.
Each project they design and construct flows seamlessly from blueprint to frame to completed building. With the unique ability to have their hand in all stages of the building, their personal touch and excellence really shine through their work.
Architect for a Variety of Buildings
Property Arts has a knack for nailing the designs of many different building types. They have designed buildings for companies in automotive sales, apartments, and religious organizations. They also have designed public school campuses for towns around Green Country.
No matter what profession you are in, Property Arts is well suited to design and build a building for your business. Property Arts is unmatched in their attention to detail and excellence of design.
Look no further for Broken Arrow's #1 Architect. You've found what you are looking for in Property Arts. Here are some of their most prestigious projects.
Timothy Baptist Church – Muskogee, OK
This project is one of many church buildings that Property Arts have had a hand in designing and building. It's simplicity and elegance shine through the columns and steeple to create a classic church building brought to the modern age.
The gray and white brick exterior is perfectly set in place and establish the longevity of this building. It definitely is not going anywhere any time soon. This brick is perfectly capped with two stone wreaths on the front of the building, one above the front door and one at the peak of the highest point in the building other than the steeple.
Only Broken Arrow's #1 Architect has the attention to detail that we can observe in this building.
Wellstone One – Broken Arrow, OK
This residential project is a true masterpiece of architecture and construction. The multi-faceted modern layout of the floor plan is paired perfectly with gorgeous vaulted ceilings and large windows.
The combined exterior of stone and stucco give this home a wonderful depth lending to is originality and helping it stand out among the other homes in the estate its found in. Being Broken Arrow's #1 Architect is easy when you're this good at what you do.
Kevin Grover GMC – Wagoner, OK
This project combined inspiration from other car dealerships to create an original design that stands out among other dealerships while also feeling familiar and recognizable. The modernist look of the glass and chrome exterior along with the curved front door frame set the tone for your car buying experience: shiny and sleek.
The excellence in design and craftsmanship is extremely apparent in Kevin Grover's dealership. It really gives off a sports car vibe with all the shiny metal and sleek curves in the building design.
Broken Arrow's #1 Architect puts all of their skills into every project they undertake to create the building that fits you and stands out among the rest.
Property Arts is a great choice for all your architectural and construction needs. Their cutting-edge, modern style sets them apart from most other companies in their field of work. With a construction team that works seamlessly with the architects in the firm, your building has never been in better hands.
No building project is out of their scope to deliver upon. You will be satisfied with every aspect of your building, from the lobby to the offices, and your dream will be fully realized in their fantastic design and execution.  Their work comes highly recommended by their past clients.
Thank you for reading. If you are interested in Property Arts and want to learn more about them, click here.
For help realizing your dream home or business, contact Property Arts today.