Architect in Jenks, OK
If you're looking for help with architectural design or construction, our Property Arts team of architects in Jenks, OK can help. Property Arts is an architectural firm serving Jenks, OK, with both planning, design, and construction. Our team of experts has over 125 years of combined experience, and they've helped clients create their dream homes, businesses. and so much more. We specialize in an innovative Jenks design that's both unique and functional. No matter what your dream is, Property Arts can help you make it a reality. From detailed planning and design with our architects to picking out cabinets and installing them, our team is a trusted all-inclusive architect who doesn't just make buildings but makes dream buildings. Our services encompass a large array of building types, from basic storm shelters to intricate homes that require detailed planning. No matter what your needs, Property Arts is your Jenks Architect. Property Arts buildings stand out from the rest in their design. Our residential work is highly sought after for custom homes and remodels due to both personalized service, all-inclusive services, and our long-standing reputation in the area as an innovative Jenks Architect. Are you looking for your dream custom home? Our custom homes are incredibly designed to your specific tastes. Or are you looking to renovate your business to include a more modern look? We can help create a custom floor plan that will help you attract customers and gain sales. Our team even works on church design, helping these spaces become more organized and beautiful at the same time. Property Arts creates custom-designed spaces that fit your needs in the most aesthetic and organized way. Property Arts even specialize in storm shelters, an important build to consider when you live in Oklahoma. Don't let your family be afraid during a serious storm. Instead, get a storm shelter for extra protection and peace of mind. We truly believe that our wonderfully designed and constructed storm shelters are essential investments into your family's safety. We know all the regulations that have been put in place for storm shelters for both residential and commercial spaces, as well as schools and churches. Property Arts also designs and builds spaces for schools or apartment buildings that are safe, organized and functional, and ensures that students' needs are met and exceeded. From the biggest decision to the smallest detail, Property Arts designs and builds your dream spaces, ensuring both the safety and the beauty of your new space. Our experienced team of experts is excited to work with your to create your customized build, whether a storm shelter or an apartment building. Give us a call today to set up your first consultation with one of our architects.
We provide a wide range of construction and architectural design services: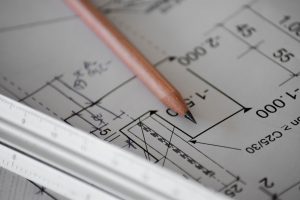 Phone Number 
(918) 893-5560
3220 W. Lansing St.
Broken Arrow, OK 74012
Directions
Click here for driving directions
Hours of Operation
| | |
| --- | --- |
| Friday | 7:30–11:30AM |
| Saturday | Closed |
| Sunday | Closed |
| Monday | 7:30AM–4:30PM |
| Tuesday | 7:30AM–4:30PM |
| Wednesday | 7:30AM–4:30PM |
| Thursday | 7:30AM–4:30PM |
Our Jenks Architect Review Sites
Architects in Jenks, OK – Proudly Serving
Owasso, Tulsa, Bixby, Sand Springs, Broken Arrow